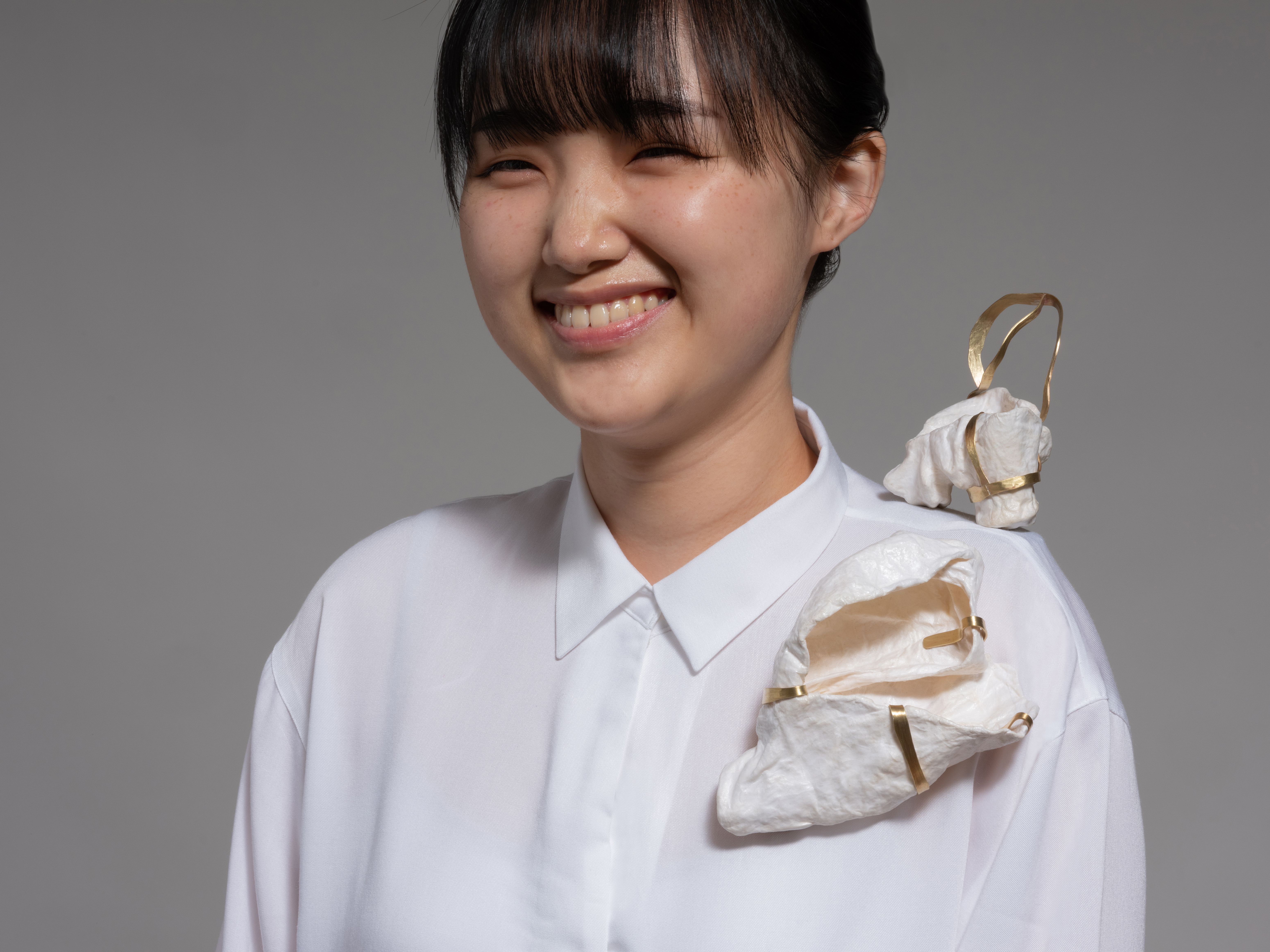 Hanji
brass
magnet
leather
75*6*113 mm

소통 (아래)
C
ommunication
(lower)
Hanji
brass
magnet
leather
91*157*60 mm
행복
Happiness
Hanji, brass, magnet, leather
66*126*105 mm

發하다
A gush of emotion
Hanji, brass, magnet, leather
82*133*68 mm
다짐
Resolution
Hanji, brass, magnet, leather
105*139*85 mm

마음의 형상화


한지를 주소재로 한 마음(감정)을 형상화한 아트 장신구

한지를 겹겹이 겹쳐 만든 조형물로 재료 연구 과정에서 한지가 물에 닿으면
녹아 내리기도 하고, 응어리지기도 하며, 서로 스며들고 쌓이는 모습이
우리의 감정이 가진 모습과 유사하다고 느꼈다.

이러한 과정을 거친 결과물로 감정을 담은 마음 그릇 혹은 여러 감정을 겪은
마음형태의 조형적 장신구를 제작하게 되었다.

The embodiment of the mind


Hanji-Made artistic ornaments embodying the emotion

These ornaments are made of stacks of Hanji.
While studying the materials, I've found out some features of Hanji:
It melts when it gets wet, condeses, and percolates.
I've thought that those have similarities with human emotion.

Through this progress, the ornaments, which can be interpreted
as emotional vessels or figurative adornments of various minds
can be produced.
CHOE Jeehyun

soy83ha@naver.com