New tradition
Aluminum
Steel
800*500*1000 mm
한옥의 구조적 특징과 미감을 새롭게 해석하여 가구에 녹여내려고 하였다. 전통과 현대를 주제로 한 만큼 현대적 요소와 전통적 요소를 적절히 어우러지게 하기 위해서 적층방식, 짜임 구조, 전통문양이라는 키워드를 설정하고 각 요소가 균형 잡히게 디자인하였다.

The structural features and aesthetics of Hanok(Korean-style house) were newly interpreted and tried to use in the furniture. For modern and traditional elements were properly matched, set keywords such as stacking method, weaving structure, and traditional patterns, and each element were designed in a balanced way.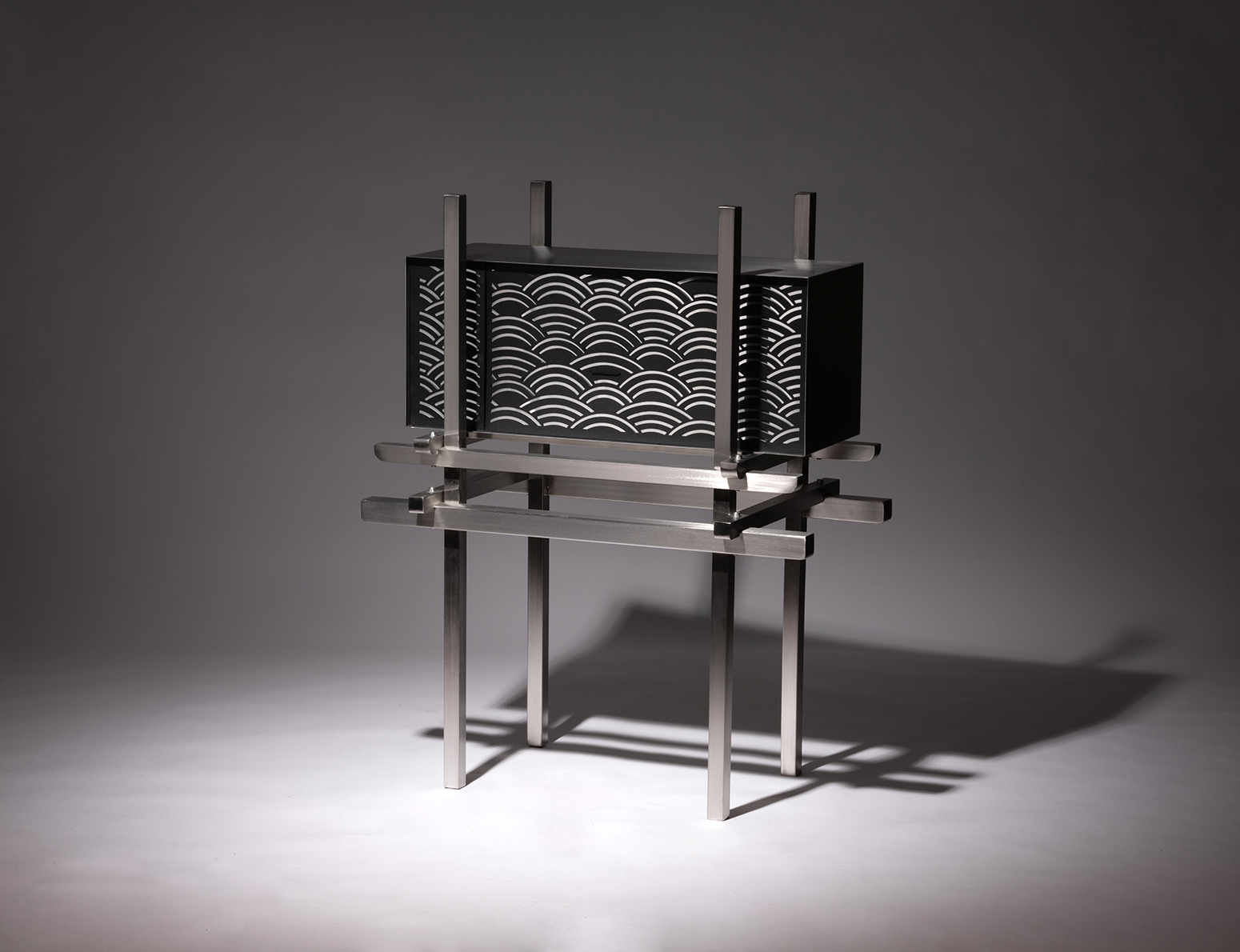 한옥의 대표적인 구조적 특징 중에서 적층방식과 짜임 구조에 집중하여 표현방식을 전개하였다. 한옥은 목재로 짜임 구조를 이용하여 제작되었기 때문에 기존과 유사하면서도 다른 미감을 자아내기 위하여 금속으로 물성을 바꾸어 한옥의 적층 구조를 표현하였다. 이러한 표현방식을 위하여 파이프에 구멍을 뚫은 뒤, 투각된 파이프를 쌓아 볼트와 너트만으로 고정하였다.

Among the typical structural features of Hanok, an expression method was developed focusing on the stacking method and the weaving structure. Since the Hanok is made of wood using a weaving structure, it changed its physical properties into the metal to create a similar yet different aesthetic effect and expressed the stacking structure of the Hanok with it. For this expression, holes were drilled in the pipes, hollow pipes were stacked and fixed with bolts and nuts only.
미감적 측면에서는 한옥에 다양한 전통문양이 장식으로 사용된다는 것을 감안하여 전통문양을 반영하고자 하였고, 이에 전통문양 중 하나인 구름문을 수납장의 문에 투각하여 한옥의 짜임 구조와 문양이 자연스럽게 어우러지게 하였다.


Considering that various traditional patterns are used as decoration of Hanok, we wanted to reflect traditional patterns in terms of aesthetics. Therefore, the cloud door, one of the traditional patterns, is emptied into the door of the cabinet, so that the weaving structure of the Hanok and the pattern are naturally harmonized.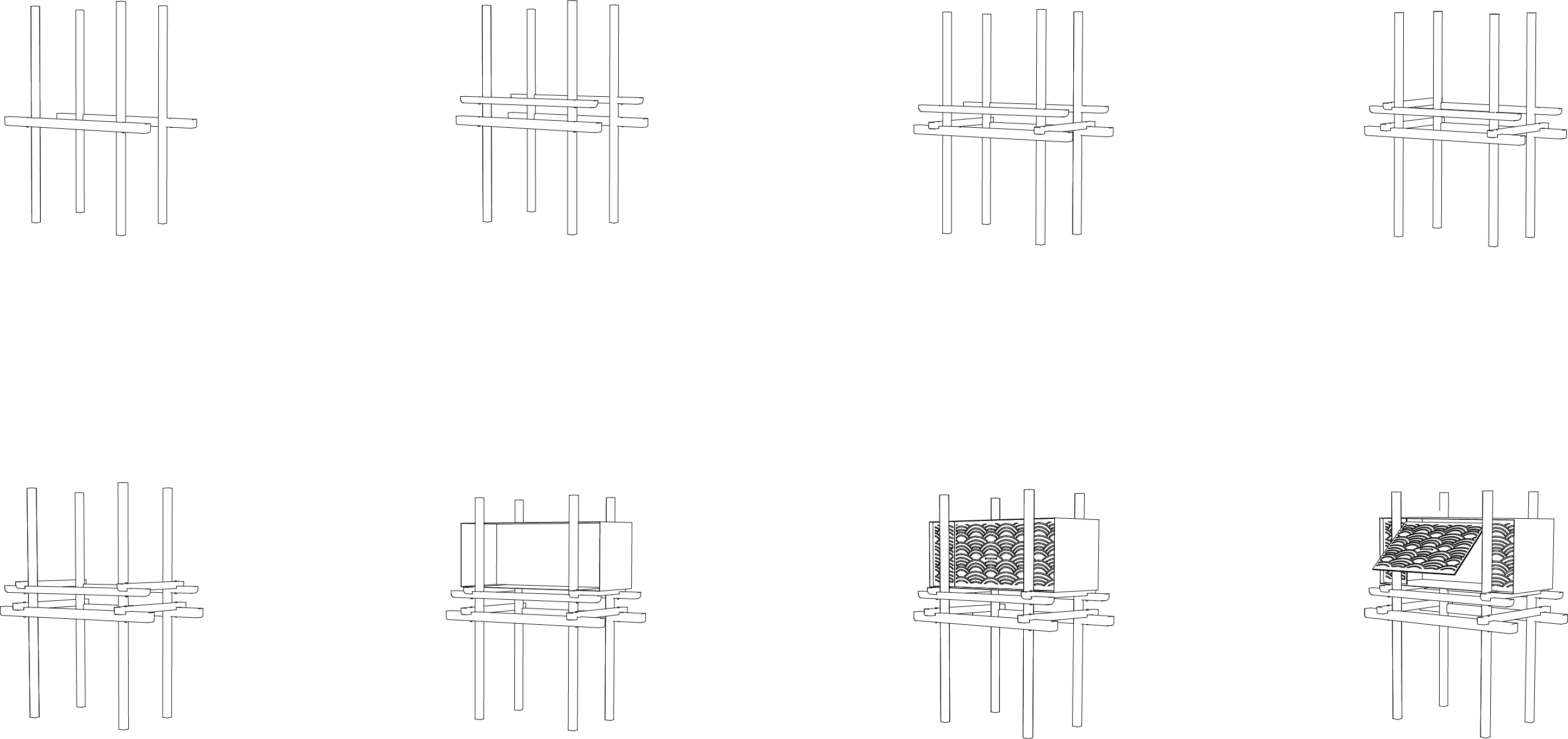 YUN Gyumi

bigapple22@naver.com