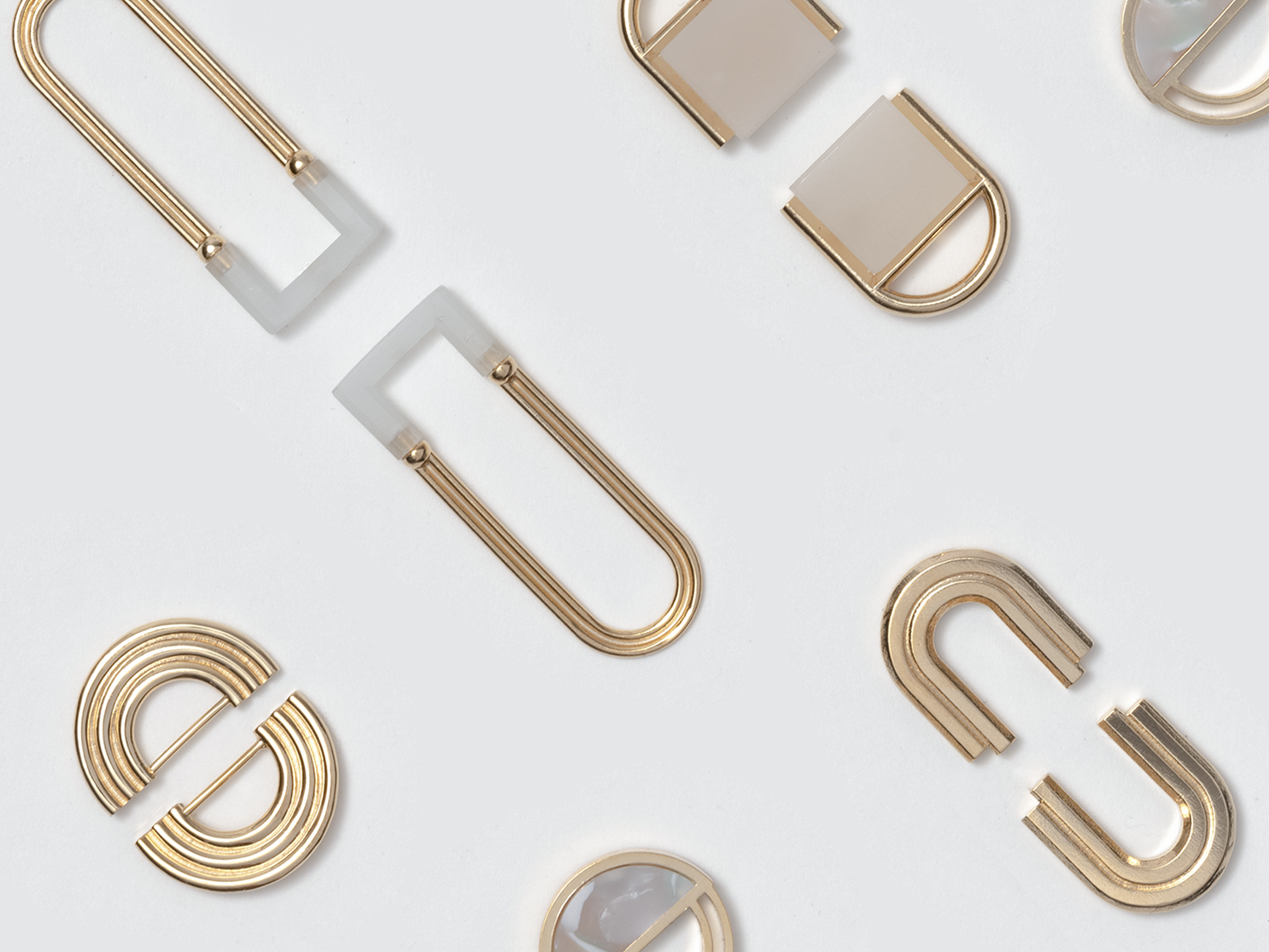 HuIf
925 Silver
Resin
Celluloid

Various size
---
단어 'Half'에서 'a'의 반을 나눈 형태.
기하학적 조형에 대한 주관적 관심을 바탕으로 '반'이라는 개념을 매력적인 형태로 풀어내고자 한 프로젝트이며, 귀걸이라는 물체의 특성을 통해 콘셉트를 더 극대화하고자 의도했다. 전체적으로 형태의 일관성, 금속과 부재료의 조화가 프로젝트의 주된 정체성이다. 부재료의 이용은 '반'이라는 다소 온전치 못하다고 느껴질 수 있는 개념을 채워준다는 의미를 지니고 있다.

This project aims to solve the concept of 'half' in an attractive shape based on subjective interest in geometric shape, and intend to maximize the concept through the characteristics of the earrings. Overall, Consistency in form and harmonization of metals and subsidiary materials is the main identity of the project. The use of secondary materials means that it supplements the concept of 'half' which seems to be somewhat incomplete.

---
KIM Solhwi

thfgnl0218@naver.com @soli_o22