Avant Épitaphe

925 silver
diamond
various size

'돌이나 금속과 같이 단단한 곳에 새겨진 글'을 부르는 명문(Inscription).

Inscription, which calls for 'written texts on hard places,
such as stone or metal.'

각인이나 주물 등의 금속 기법을 명문을 새기는 행위에 빗대어,
주얼리를 착용함으로써 몸에 흔적이 새겨지는 자연적 작용에 집중한다.
피부에 가장 가까이 닿는 주얼리의 기능을 '일상의 명문'이라는 주제를 통해 극대화한다.

It compares metal carving techniques such as imprints and castings to the act of carving, and focuses on the natural process of engraving traces on the body by wearing jewelry. Jewelry that touches the skin the closest is maximized through Inscription.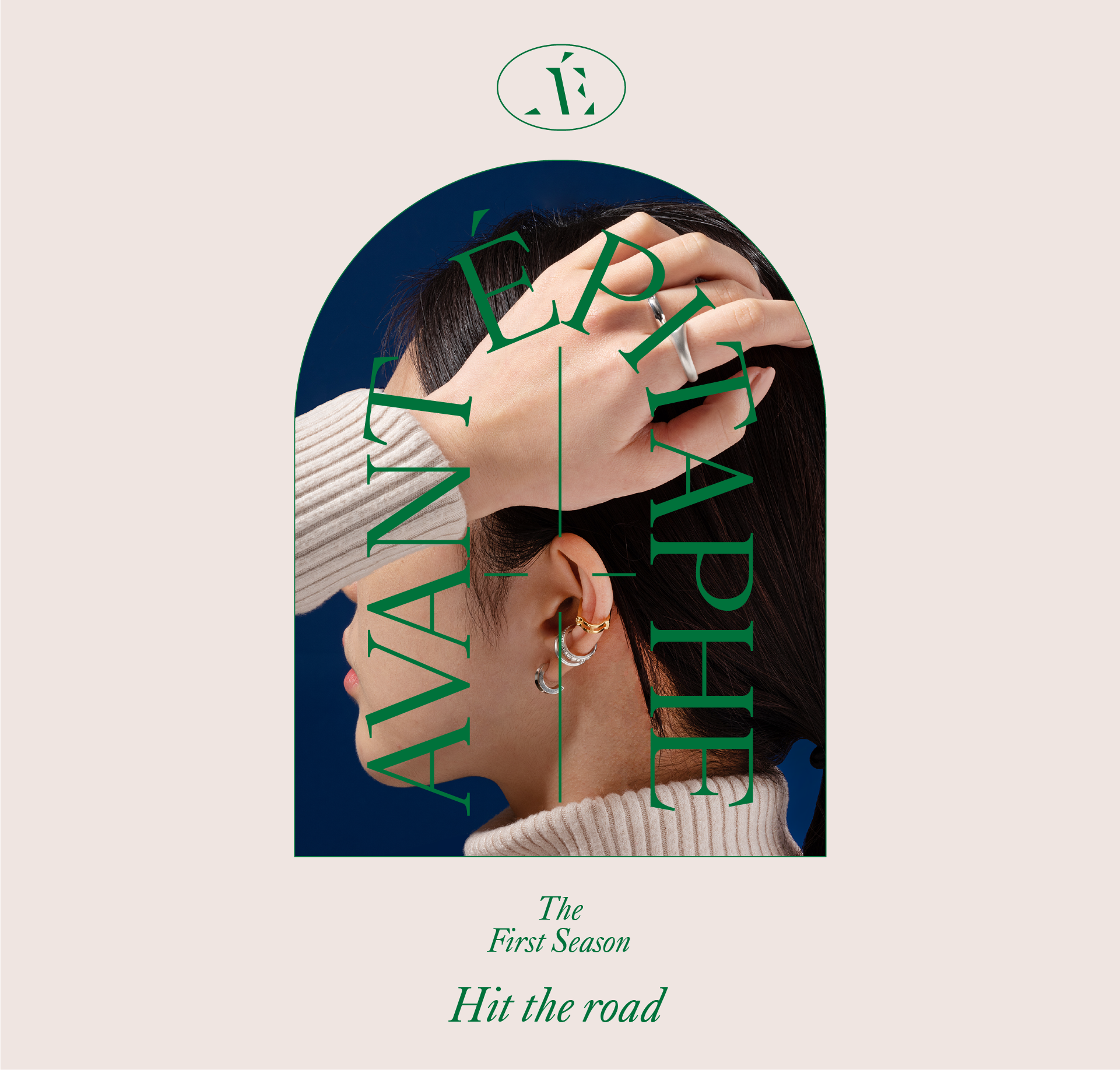 명문 이전의, 명문에 앞서.


Avant Épitaphe는 사람의 일생에 주목한다.
무언가를 새기는 행위는 기록하여 기억하기 위함이다.
특히 명문은 훼손이 어려운 형태와 분명한 어조로 새겨진다는
측면에서 메시지를 더욱 강하게 내비친다.
주얼리로 재해석된 명문은 화면에 띄워진 글자나 손으로 눌러 쓴 글보다도
일생에 대하여 진중한 태도를 견지하도록 돕는 심볼로 기능한다.

Avant Épitaphe pays attention to a person's lifetime. The act of engraving something is to record and remember it.
Moreover, the inscription strongly suggests a message in that it is carved in a difficult form and in a clear tone.
A statement reinterpreted as jewelry rather than words
on the screen or hand-pressured writing.
It functions as a symbol to help maintain a serious attitude to lifetime.
Inscription_1 / Inscription_2
17*21 mm / 17*21 mm

Arch_1 / Arch_2 / Engrave_1
Inscription_1 / Inscription_2
15*13 mm / 15*13 mm / 10*10 mm
17*21 mm / 17*21 mm
명문의 새김기법, 석판의 아치 등 특징적인 요소를 Avant épitaphe 고유의 쉐입으로 재발견하였다. 피부에 가까이 밀착하여 착용하는 반지의 경우, 안쪽 면에 Avant épitaphe의 심볼을 양각 처리하여 명문을 새기듯 피부에 흔적이 남도록 하였다.

In the case of rings that stay close to the skin for a long time, the inner diameter of Avant épitaphe was embossed so that traces of the skin could be engraved as if the inscription were engraved.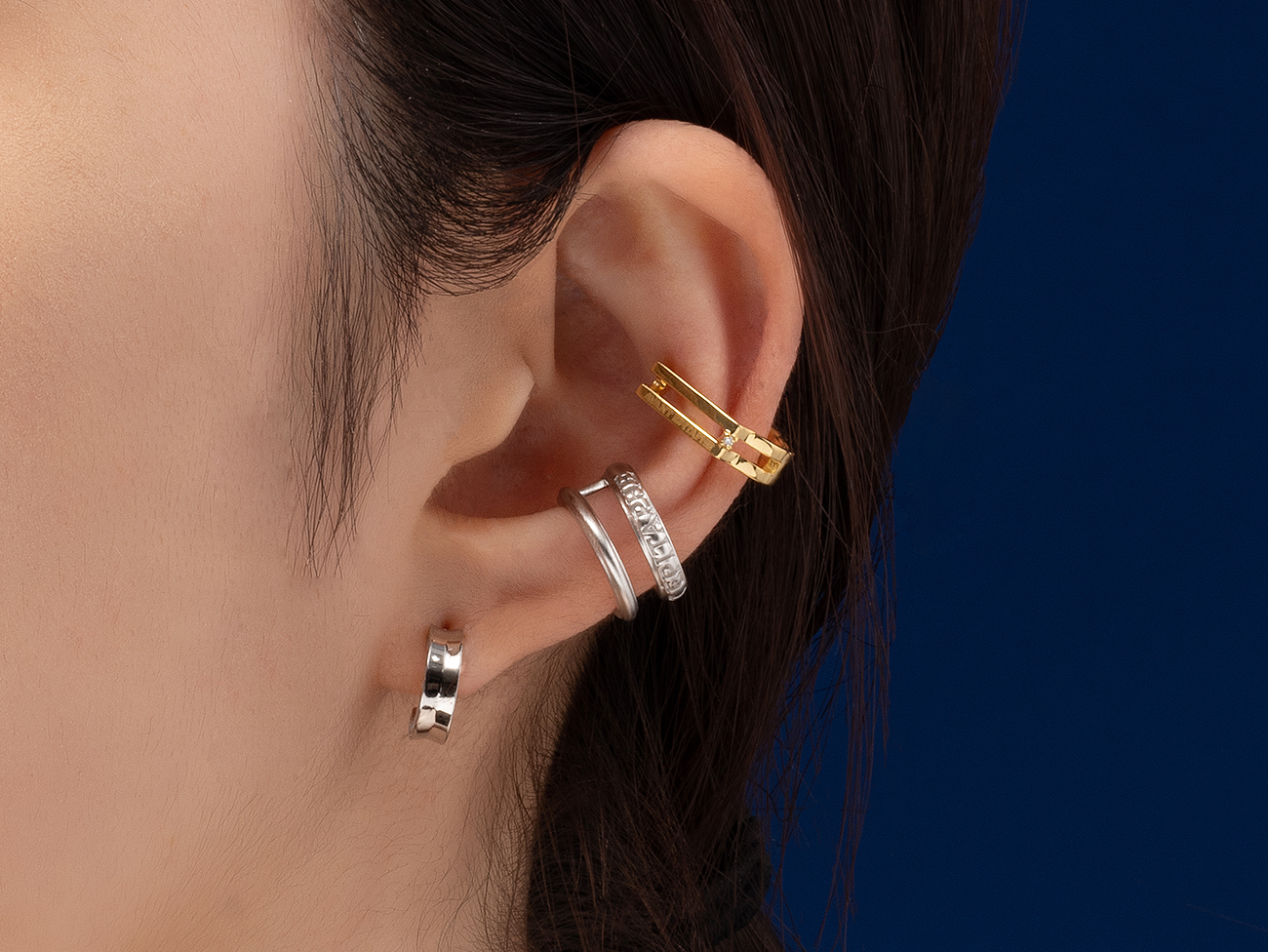 Engrave_2 / Arch_3 / Arch_4
10*10 mm / 15*12 mm / 15*14 mm
Arch_1 / Arch_4 / Arch_2
15*13 mm / 15*14 mm / 15*13 mm
Inscription_3
18*23 mm
LEE Suzy

suzy2005@naver.com @2u_dy