Horn Series
Brass
acrylic








'뿔의 다양한 형태를 담은 이어 피스(ear piece)'


뿔은 포유류 중에서도 반추아목의 많은 종이 가지고 있는 머리 위 뾰족한 부분을 말하며, 단단하고 밖으로 튀어 나온 것이 특징이다. 반추아목에서도 가지로 나뉘어 탈락하지 않는, 특히 양 쪽으로 크게 솟아 있으며 공격성보다 방어적인 이미지를 가지는 '소'의 뿔 형태에 집중한다. 일반적으로 '공격'의 의미가 크게 부각되는 것과 달리 사실 '방어'의 유력한 수단으로 활용되는 뿔은 '나'의 개인적인 성향과 맞닿아 있다.
통상적으로 받아들여지는 이미지에 반한 '방어'라는 키워드에 집중하여 나의 주관적인 관심을 귀에서 고정되어 머리 바깥 방향으로 뻗어 나가는 형태로 나타낸다. 부드러운 곡선에 반해 끝에 고정된 날카로운 아크릴과 활동은 공격적으로 보이지만 방어에 적합한 형태를 갖는다.



Horns are the sharp points above the head of many species of ruminants among mammals, characterized by protruding, firm bones. I concentrate on the form of ox horns, which are also divided into branches and do not fall from the head. Those that rise sharply on both sides and have a defensive image rather than aggression are particuarly important to me. Unlike the general image of attack, the horn, which is actually used as a powerful means of defense, is similar to my personal inclination.

By focusing on the keyword 'Defense' against the commonly accepted image of aggression, my subjective attention is displayed in the form of a fixed ear, extending outwards from the head. Though sharp acrylics and activities fixed at the end look aggressive, they are more suitable for defense than attack.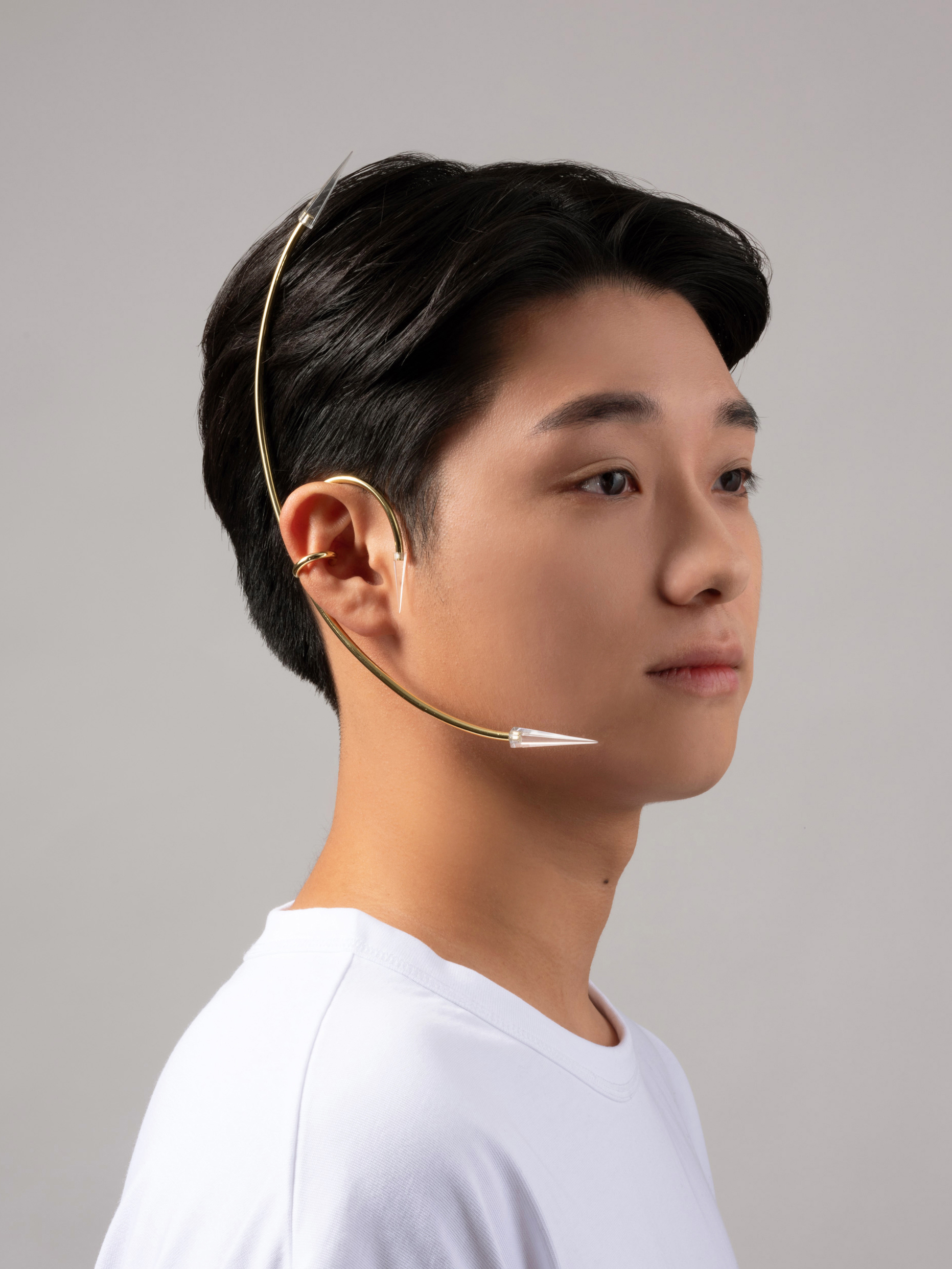 Horn series_1(crescent)
Brass
acrylic
55*220 mm
Horn series_2(both-sided)
Brass
acrylic
Horn series_3(piercing)
Brass
acrylic
150*75 mm
Horn series_4(spherical)
Brass

70*105 mm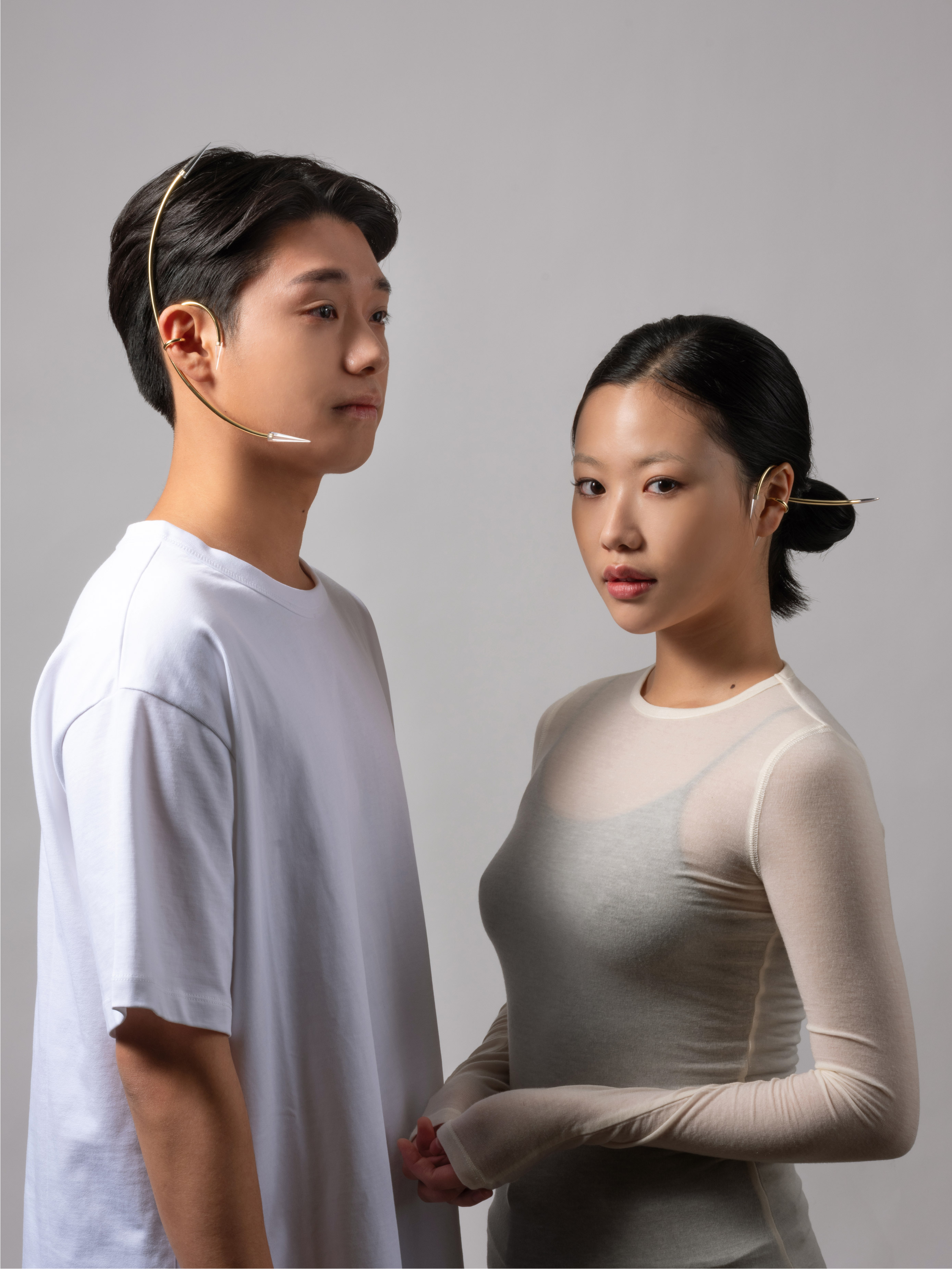 Horn series
JO Kyungjin
jeannes.seoul@gmail.com @jeannes.official