인어공주에 대하여
925 silver
mother of pearl
50*30*7 mm
45*15*13 mm
40*15*13 mm
30*40*10 mm
원작 '인어공주' 에 내재해 있는 비극적 요소들에 대한 고찰을 주제로 디자인된 주얼리.

'About the little mermaid' is designed under the consideration of tragic elements in the original 'The Little Mermaid', the novel written by Hans Christian Andersen.
pendant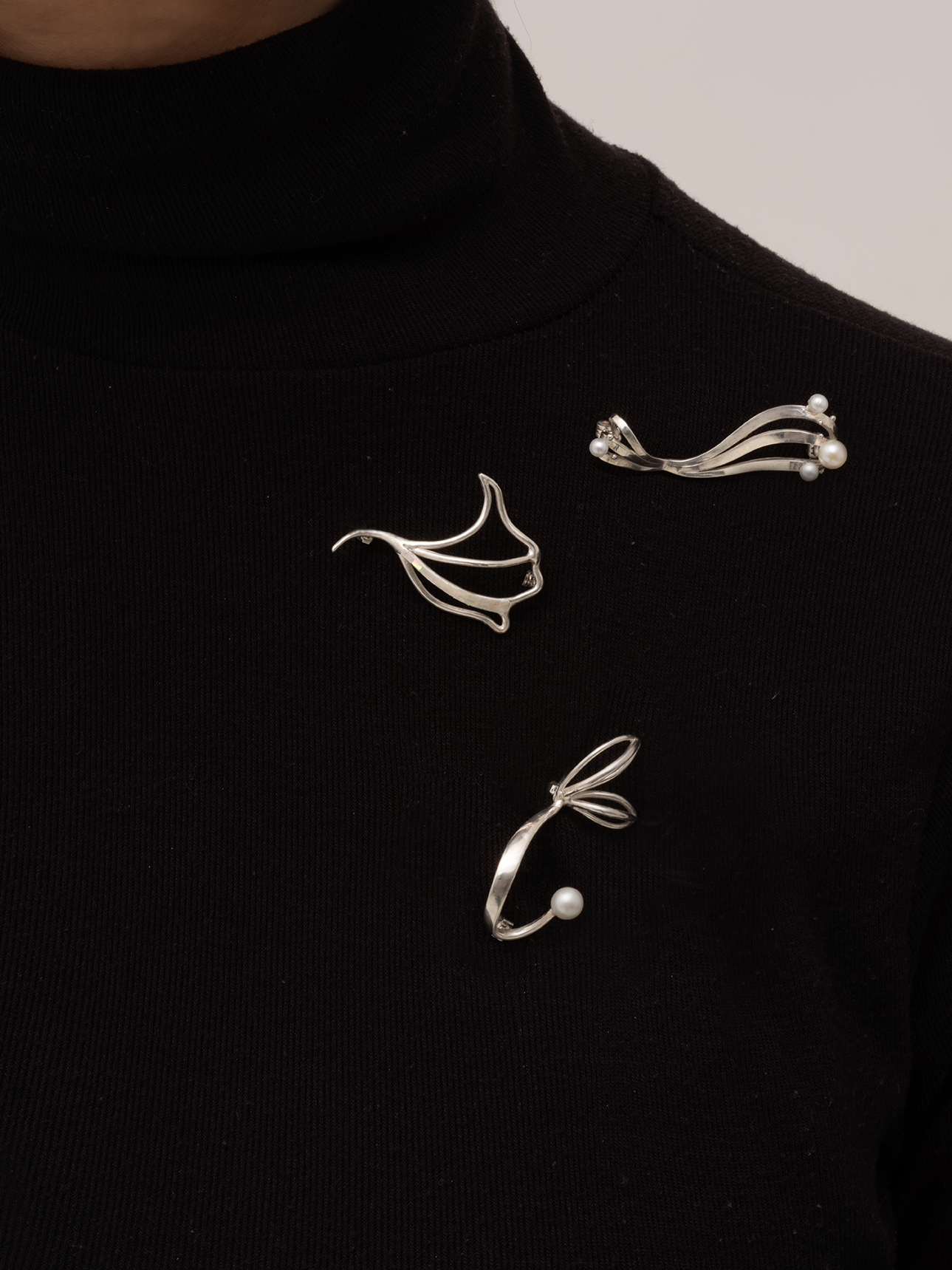 wave, dance, fin
흔히 알고 있는 인어공주의 이미지는 사랑을 위해 희생한 순수하고 아름다운 존재이다. 하지만, 실제로 안데르센의 원작 소설에서 인어공주는 왕자의 사랑을 받지 못했고, 다리로 걸을때엔 고통스러웠으며, 물거품이 되지도 않았다. 이러한 비극적 요소들을 모티브로 하는 형태와 재료의 조화를 중심으로 디자인 연구를 진행하였다.
'인어공주에 대하여' 는 우리가 그동안 알지 못했던 인어공주에 대한 사실을 표현함으로써, 주얼리에 또 다른 희소성과 가치를 부여한다.
Little mermaid is commonly known as a pure and beautiful being who sacrificed her life for love. However, in Andersen's original novel, the mermaid couldn't get love from prince and she was in pain when she walked on her legs. Even worse, she wasn't turn into a bubble at the end. With those tragic elements, I conducted design study focusing on harmony of form and material.
By expressing the tragic story about 'The Little Mermaid' that we have never known before, this project gives jewelry scarcity and value to new level.
KIM Hyemin

hyemin0506@naver.com @wor_kingprocess