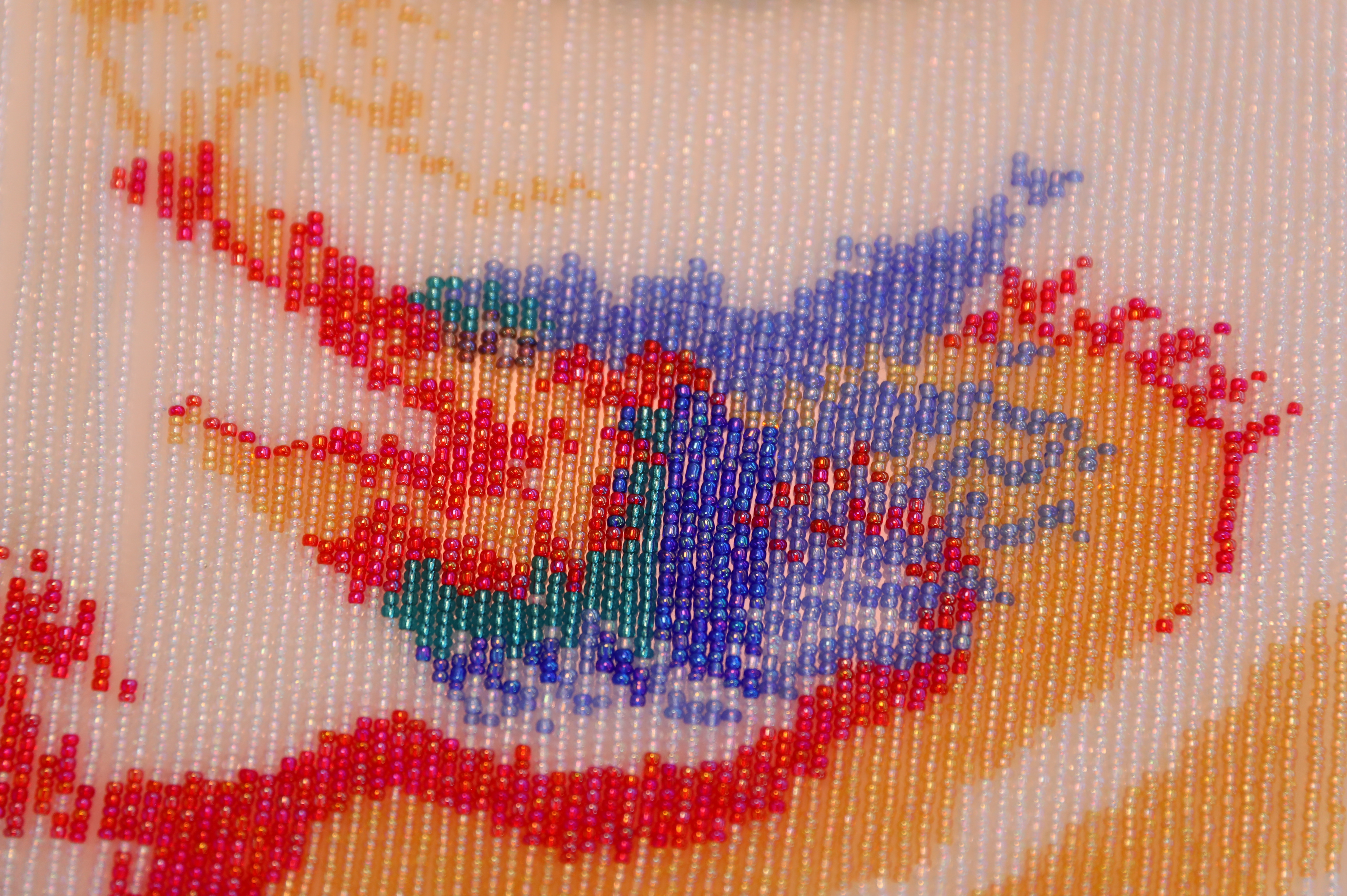 I have heard a sentence that "Since giving a baby name, the name is inseparable to the baby". And I was given the first name "Linglong" when I was born. It takes time to me to fully understand the meaning of "Linglong". Then, I am considering that how to give the meaning of my name to this work.

The work is given a sense of bright and transparent by the texture of glass beads. This work is remolded from the Chinese ancient hat. And I added a pattern of "Dragon" on it.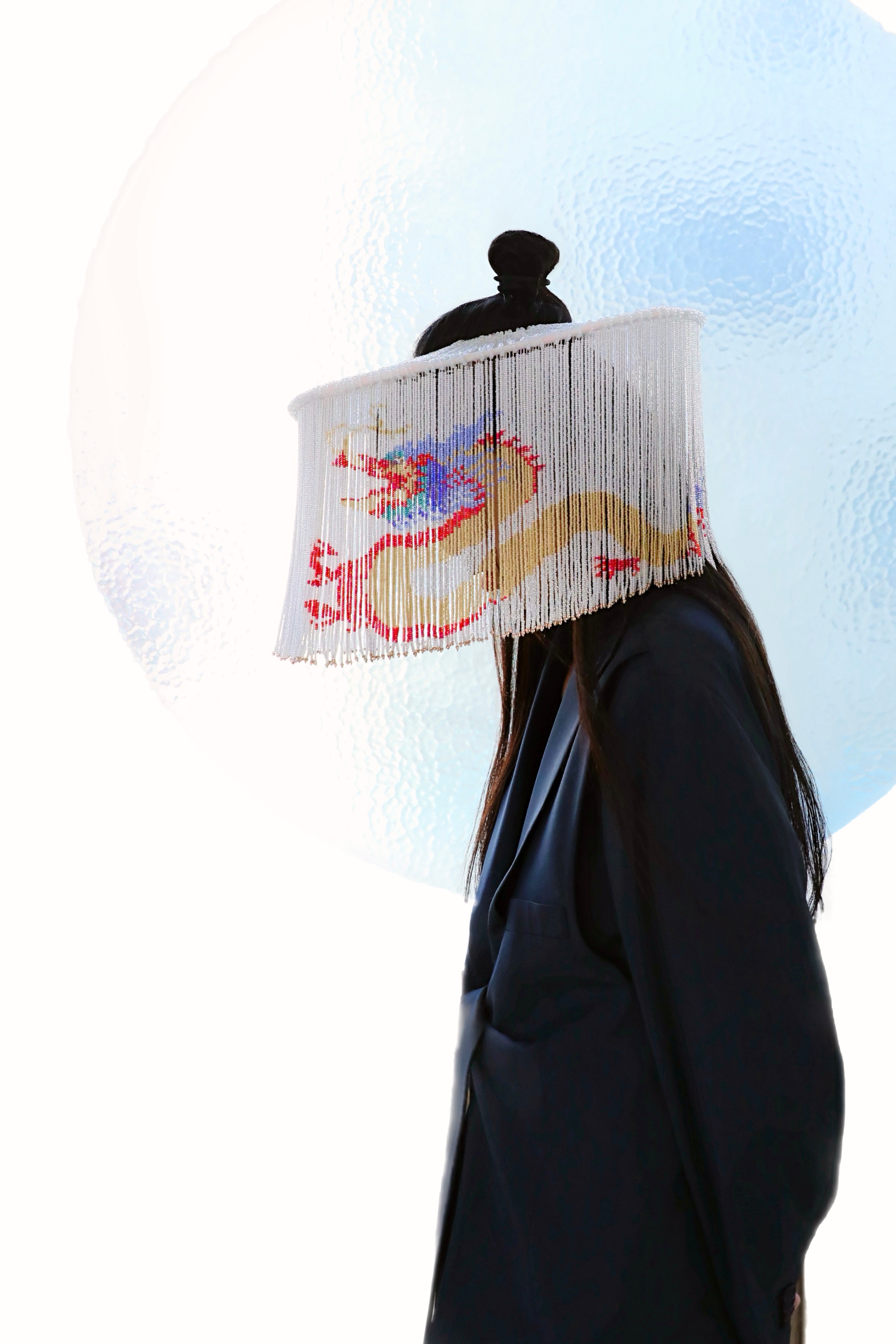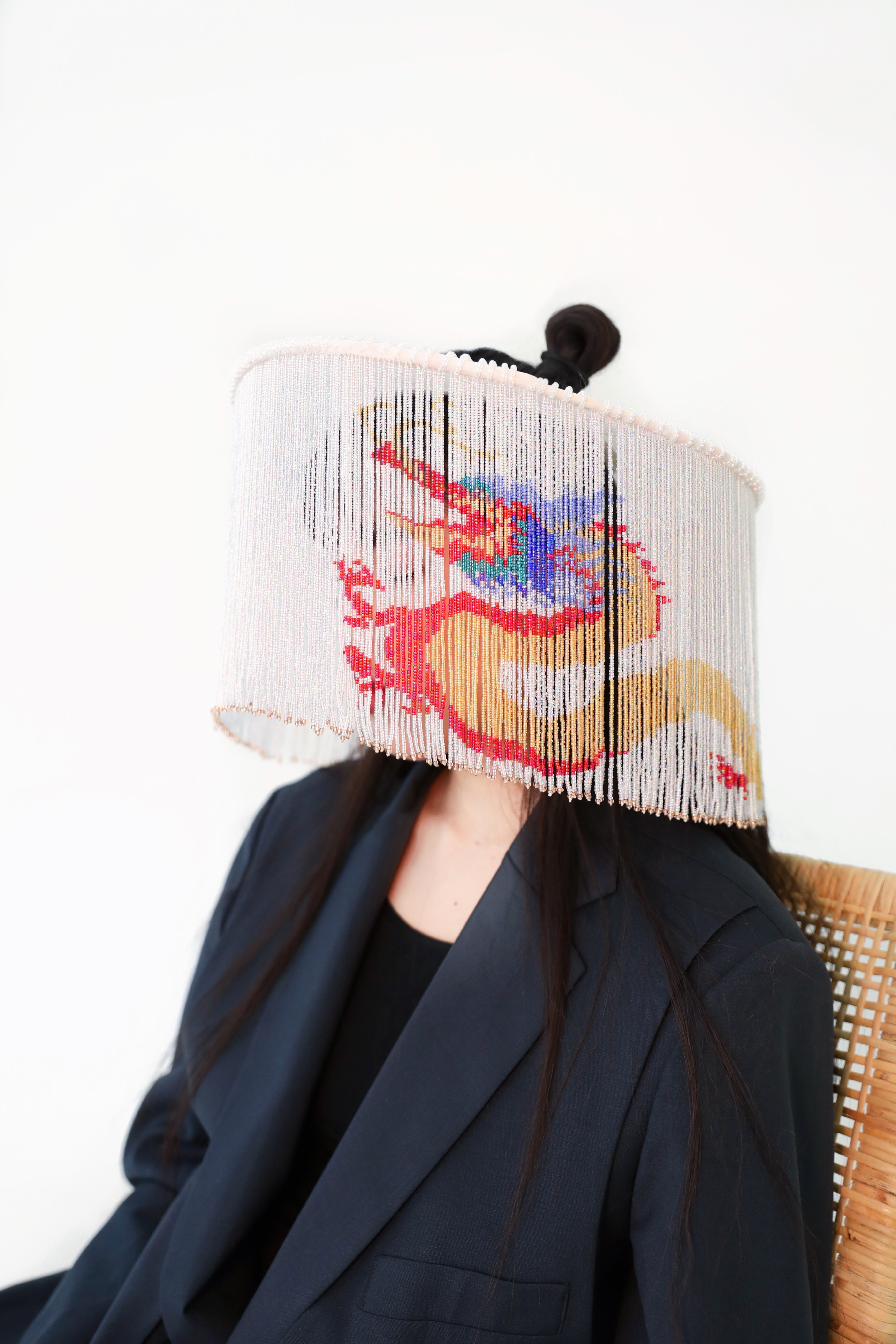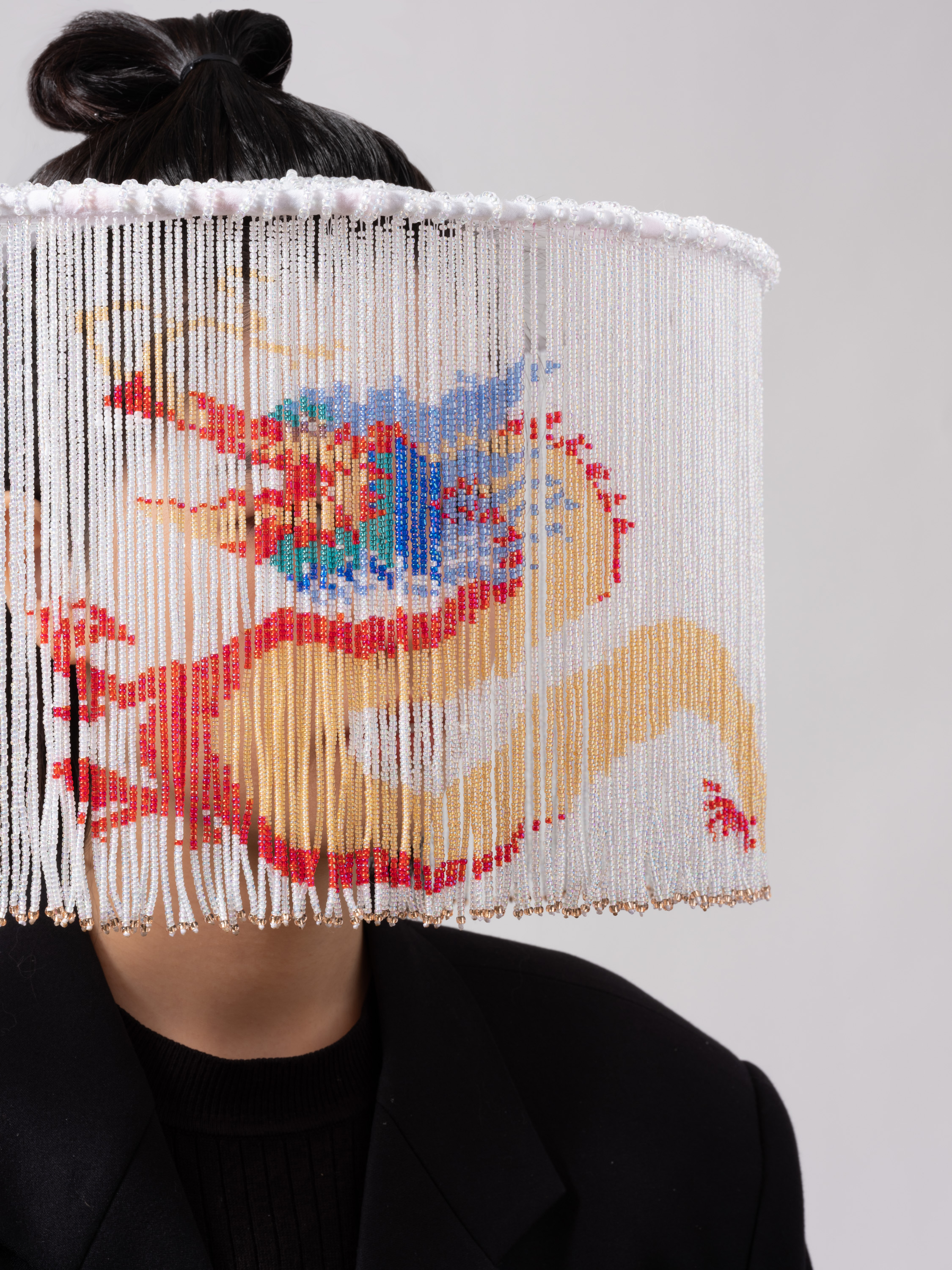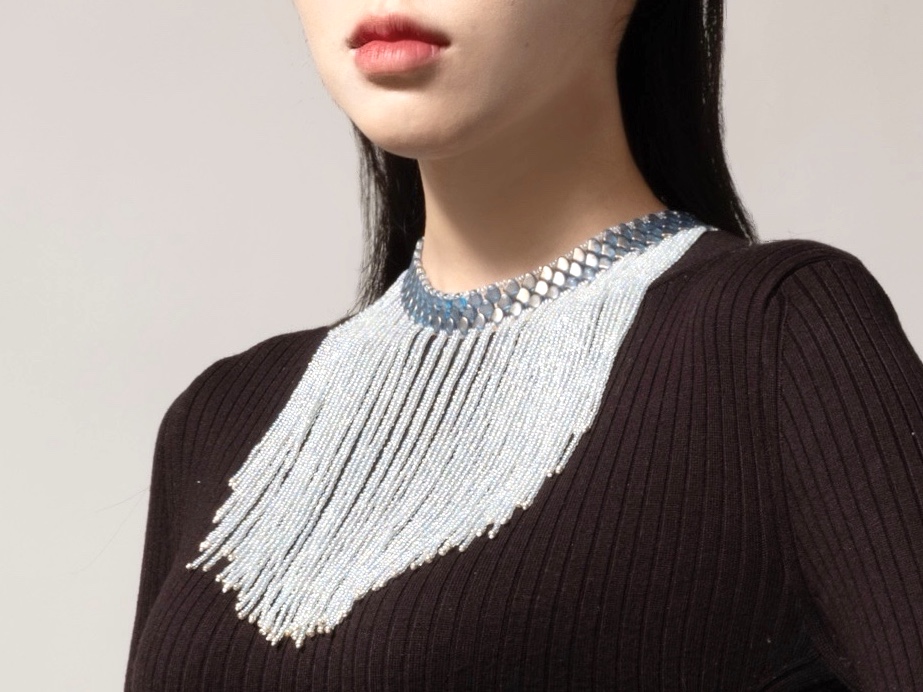 The elements of "Dragon Scales" is used in the work.
Glass, Fabric, 925 sliver
I know that the symbol of "dragon" in many people's minds is mostly a male. With my own ideas, I recombined "dragon" and "linglong", making this set of designs have the "dragon" that my parents expect Mighty, with my own gentle, radiant "exquisite" feminine characteristics, creating a design about my own story.

(The pronunciation of "Linglong" in Chinese has interpretations such as "clear" and crisp sound, and the pronunciation of "long" in "Linglong" is consistent with the pronunciation of the mythical creature "Dragon".)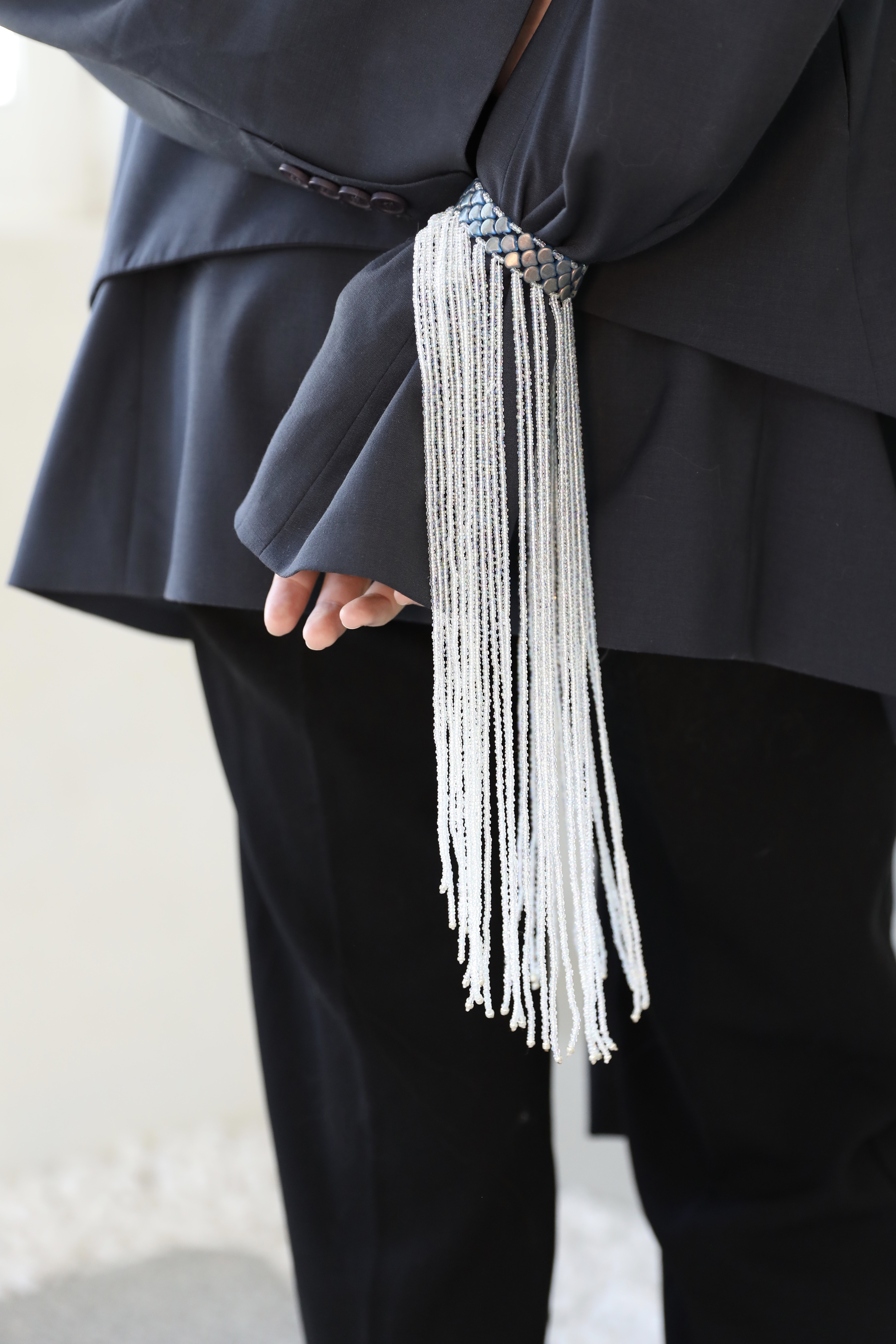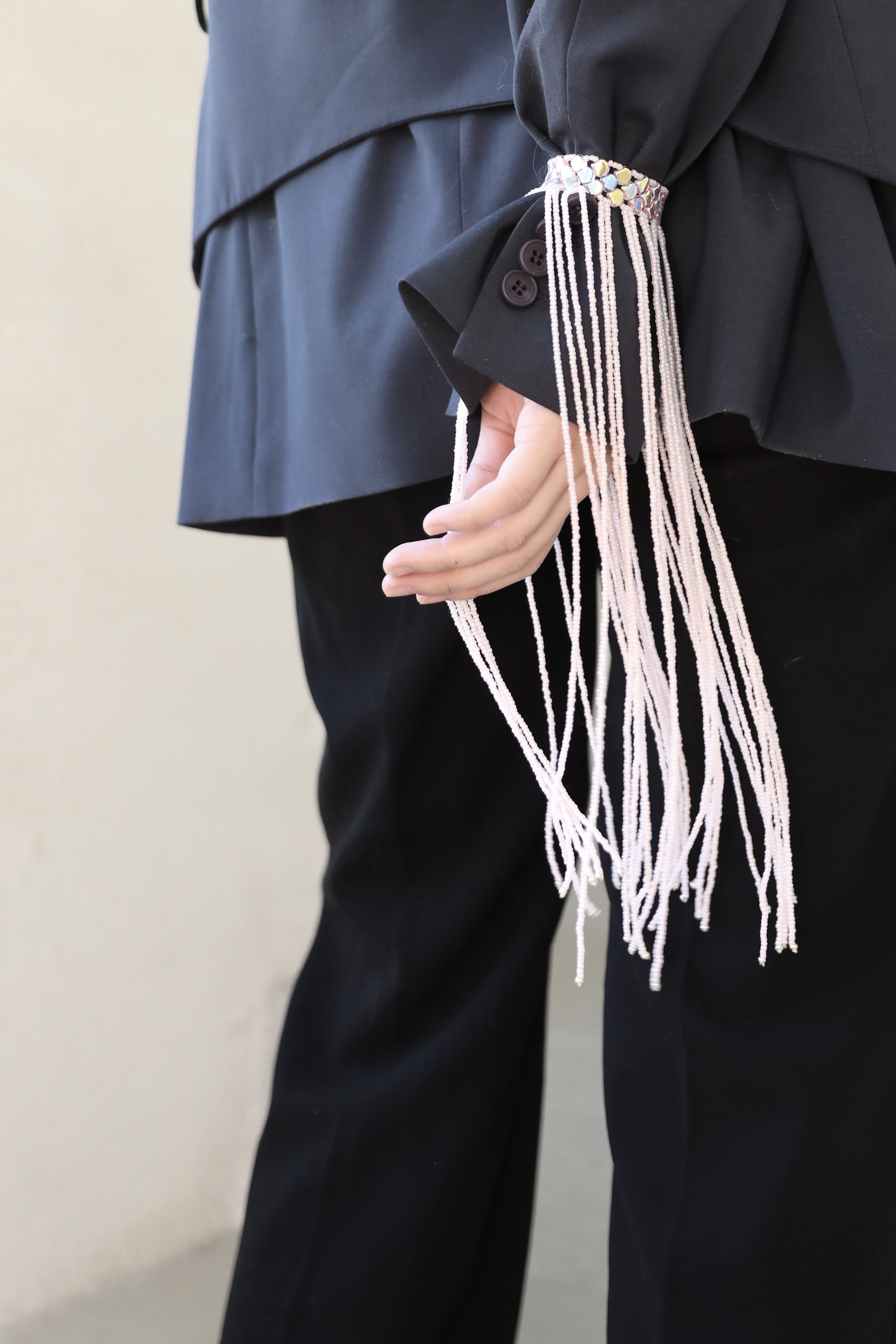 LIN Linglong
linlinglong@naver.com